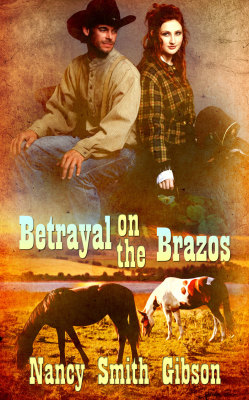 When Maggie Lancaster's uncle sent her to Texas to care for Cousin Annabelle's children, Maggie didn't expect Annabelle's husband to be disdainful or her cousin's murderer to show up at their ranch. Jeb Sutton assumed his wife's cousin to be as useless and complaining as Annabelle had been, but he was surprised when Maggie adjusted to her new surroundings with ease. His children adored her and she loved them, too. Soon his attitude toward Maggie began to change. When Maggie's former suitor shows up, it's time for Jeb to make his feelings clear and ask Maggie to stay forever.
About the Book
Maggie Lancaster found herself on a train traveling from the relatively civilized town of Clear Creek, Illinois, to Rock Springs, Texas. It wasn't a trip she really wanted to make, but her uncle, Robert Lancaster, said she was needed to take care of her cousin's two young children. She assumed her cousin Annabelle had died, and she would find her widowed husband Jeb, grieving, and unable to function. What she found when her train stopped in the dusty Texas cow town was her cousin's husband upset with such a young and inexperienced woman being sent by a father-in-law that had already interfered a great deal by spoiling Annabelle with everything she wanted. Jeb assumed, as did the two young children, Maggie would be just like Annabelle, who had alienated everyone she had come in contact with for the last ten years. The story has many surprises from this point on, and winds its way into unsuspecting events that include a murder, a scheme to sell interest in a gold mine, and an upset investor who wants to shoot it out with the household.
Other Books in "Tales From The Brazos"