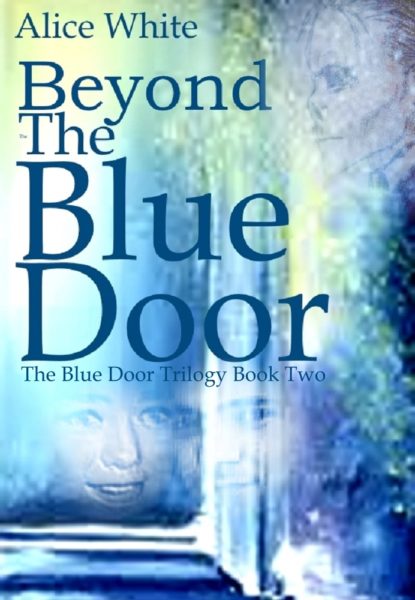 In this second installment of The Blue Door trilogy: Katie is all set to continue her time-travelling adventures with her true love. They will visit times and places that are new, some that are familiar, and some places; which had regressed into myth and legend; until now. One of these places holds the key to a new friendship, a new story; and perhaps, a new destiny…
About the Book
I read three of your books.I love the fact that I can read and don't want to stop unless I have no choice because I need my sleep. But books that get my eyes attention and keep me on my toes wondering what is going to happen next. I just love those kinds of books. Fantastic Job Alice White One more book to go.Thank you I enjoyed them all. ~ Kat, Amazon



The second of The Blue Door Trilogy has captivated me just as much as the first. Katie and Xavier will visit one of the most legendary figures of fiction, King Arthur himself. From there they go on to visit Eric, better known as The Phantom of the Opera, where they find; not the horror of a madman, but a gentle misunderstood soul. Then the real horror of war falls and we feel the pain of separation and loss. A heart wrenching letter arrives and Katie finds her world torn apart, only to find comfort in a, not totally unexpected, source.
I found this book to be more intense than the first, emotions run high, and events are more personalized. The love element is still there, and "butterflies" still rise! Ms. White still has the gift of description and I was not disappointed as I looked Beyond The Blue Door. ~ Bobbie G, Amazon
Other Books in "The Blue Door Trilogy"