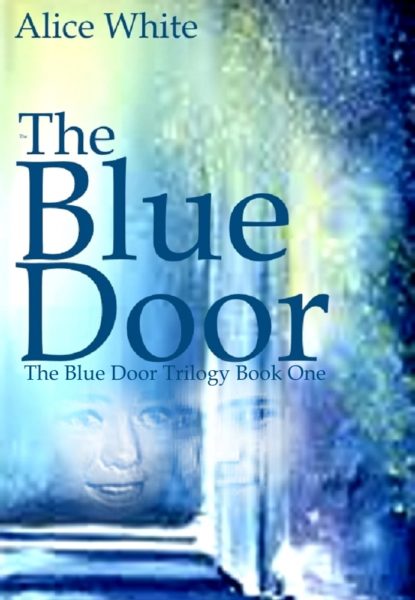 Introducing Katie; a young woman, living in the 20th Century. With her friend, she finds a strange, overwhelmingly enticing, blue door. Mystery, intrigue, riddles...and perhaps romance may lurk behind that door...if the fates are with them. The blue door would appear steeped in history and magic. A halo and a click...and the door opens, of its own accord. The people who dwell behind this mysterious portal would seem to be obsessed with the concept of time travel. Perhaps they are living in a fantasy world...then again...perhaps they are not...
About the Book
Alice Whites' first publication, The Blue Door, was all I expected it to be and more. A true love story but with a magical plot of time travel via The Blue Door. Modern Day Katie is completely swept off her feet by Victorian Xaiver and as they accept their destiny as time travelers, they both enjoy the awe, and sometimes have to accept the pain, of the times and places they visit. The Door itself is an enigma, appearing as it does; waiting for just the 'right' people to be accepted, and Katie and friend Alice were those people. Watching the love bloom between Katie and Xaiver was enticing and tasteful, never crude nor vulgar, their mutual respect for each other was wonderful..but spicy.
Ms. Whites flair for the descriptive is apparent throughout the book, giving the minds eye a vivid look at Katies' world. I enjoyed myself and would have liked to remained longer in those places..past,future and "somewhere". I'm looking forward to the next installment of The Blue Door, thanks to the teaser at the end of volume one. I'm sure volume two will be just as exciting…I can't wait to see where we go next!! ~ Bobbie G,  Amazon
Other Books in "The Blue Door Trilogy"