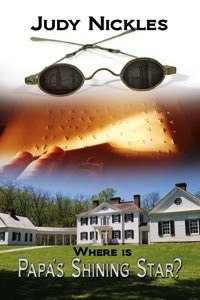 A wealthy businessman, blinded in World War I, falls in love with the woman he hires as his personal assistant during the Depression--and finds her secrets may destroy their chance at happiness
About the Book
Three people tied together by the cords of fate and the love for one small girl:
• Albert Rycroft (born Rycovsky), son of impoverished Russian Jewish immigrant parents who married the wrong woman to give his child a name and put her in jeopardy with his good intentions
• Alan Ashley, son of wealthy parents who gave him everything except love; blinded by an exploding shell in the trenches of France during World War I. He owes his life to Albert Rycroft even as he sinks into the abyss of bitterness because his life has changed forever.
• Lenore Seldon, who would have married the boy next door and lived happily ever after if he had come home from France—but he didn't.
When Lenore's brother marries Albert Rycovsky's ex-wife, he soon learns his mistake, but he knows he has to keep her five-year-old daughter safe. His temporary agreement with Lenore turns into an odyssey of survival as the Great Depression blankets the country with despair. Once confident and living up to her nickname, 'Pollyanna', Lenore now lives on the edge. Her mother and brother are dead. All she has left is Bobbie Rycroft, who calls her 'Mum' and gamely endures their reduced circumstances.
Once employed by the attorney who defended Alan Ashley in an attempted take-over of the thriving Ashley Enterprises, she answers his ad for a personal assistant. He remembers her well because she turned down his initial offer of employment ten years earlier. But now he's willing to offer her another opportunity. He soon learns that the frail woman on his doorstep is only a shadow of the 'Pollyanna' he met so briefly.
With Bobbie remanded to an orphanage by a vindictive social worker, Lenore considers this job her last chance, and she's willing to withhold the truth to get it. She doesn't expect to fall in love with Alan nor dare to hope he will care for her, but when it happens, she denies her feelings to protect Bobbie from a greater danger—Bobbie's own grandfather, Robert Harcourt, who wants something from Albert Rycroft and intends to use any means to get it.
A devastating fire at the orphanage and the growing threat from Robert Harcourt send Lenore into a blind flight through fear, and Alan knows his money can't buy her safe passage.
Where Is Papa's Shining Star? is a mystery with many twists and turns as well as an old-fashioned romance. Set in the post-World War I and Depression eras, it offers a glimpse of characters and situations not so different from today.
Other Books in "The Shining Star Books"