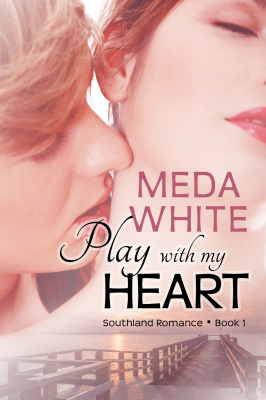 Southern musician Liz Baker enjoys her quiet life out of the spotlight. British television star Ian Clarke dreams of greater fame and success on the big screen. Dreams can change.
About the Book
Southern musician and closet geek Liz Baker enjoys her quiet life. While in Los Angeles helping her brother with a house project, the simple life gets complicated when British television actor Ian Clarke walks into the picture.
Ian enjoys his celebrity status in Hollywood and is determined nothing and no one will get in the way of his plans for success on the big screen. He never counted on meeting a woman like Liz, but she's the only one who can help him with a personal problem.
Forced into close quarters where priorities and cultures clash, an intense attraction catches them both by surprise. Secrets, old lovers and the paparazzi threaten their new dreams and a chance for love could be lost forever.
Play With My Heart is a finalist in the 2014 BTS Reader's Choice Red Carpet Awards in the Contemporary Category.
Other Books in "Southland Romance"