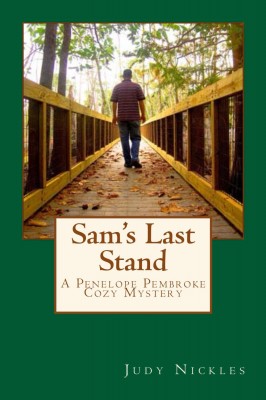 Tiny the biker, aka Sam, is back yet again, and Penelope is head over heels in love-but if Sam can't let go of his dark past, they have no future.
About the Book
Everyone is weighed down by the disappearance of little Tabby Taliaferro. They know who has her, but they also know there's little hope of getting her back. This time Sam seems to be very much involved officially, and that's all right with Penelope. She likes having him around.
What she doesn't understand is why someone is leaving clues around about Tabby—and leaving them with her. When she doesn't think she can handle any more, Sam tells her he comes back to take strength from her, so she has to hang on.
Shana and Peter marry reluctantly in both a show of unity and as the first step in moving on. A beautiful and mysterious private investigator volunteers to help in the search for Tabby, but when she admits her reasons, Penelope finds her heart breaking again. And when it becomes clear that Riesa Rincone and Sam have a past, she doesn't know what to think.
After a lifetime of being a couple alone, Harry and Mary Lynn find both joy and struggle in learning to be a family of four. If Ivana is holding to hope for a future with Parnell Garrett, she's keeping it to herself.
As the holidays approach, Penelope isn't sure she feels like celebrating, but she knows people are depending on her. Things begin to pile up, and one night Sam tells her who he is—and why he's like he is. Then he disappears, and so does Riesa.
In a single explosive night at the old school, hope and despair struggle for supremacy, and when Penelope sorts through what has happened and what has yet to happen, she isn't sure she knows—or cares-which will win.
Other Books in "The Penelope Pembroke Cozy Mystery Series"