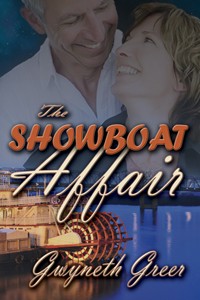 Jean Kingston isn't really shocked when her husband demands a divorce so he can openly carry on his latest affair. Rejecting society's perception of her as cast adrift after thirty years, she determines to rediscover herself and move on with her life as an independent woman. Nick Cameron, a prominent attorney and long-time widower, would like to figure in her plans. A series of chilling near misses makes them wonder just how far his son and her daughter would go to keep them apart. Or, is there a deeper evil at work?
About the Book
Jean Kingston has spent her life as the wife of a man who never intended to take his marriage vows seriously. So when he files for divorce, she's shocked but not really surprised. Her daughter Juliana who has followed in her father's business footsteps announces she's going to move home with her husband, small daughter, and the child's nanny. When Jean balks, Juliana is furious.
Selina Cottle, who has worked for the Kingstons for twenty-five years, lends a sympathetic ear—and tells Jean a few hard truths. As Jean heeds Selina's words, the two women form a new and supportive relationship. With Selina's support, Jean determines to move on with her life.
By chance she meets attorney Nick Cameron whose wife died when their only son was eight years old. Now grown, Charlie is part of his father's law practice and satisfied with the status quo. Nick's sudden interest in Jean, whose divorce isn't even final, rankles him.
As Nick's and Jean's attraction grows, they face the united displeasure of their adult children. But the things take a serious turn: Nick is mugged. Jean is attacked by an intruder in her new condo. And her own attorney, long-time family friend Greg Thorne, is making serious advances—and unhappy because she's not meeting him even half way.
Nick and Jean decide to get away by spending a week in Branson, Missouri. On their last night, they have dinner on The Branson Belle, and Nick proposes. But if they thought they left trouble behind in Houston, they discover it has followed them, becoming more sinister than ever, especially one particularly brutal incident recalling a past trauma in Jean's life.
Who is so determined to end their relationship that he—or she—would resort to attempted murder? Should they end it themselves? Both have so much to lose…but is it more than they would gain? Accusations, threats, and unresolved guilt have them trying to make a decision they can live with—if they want to live at all.