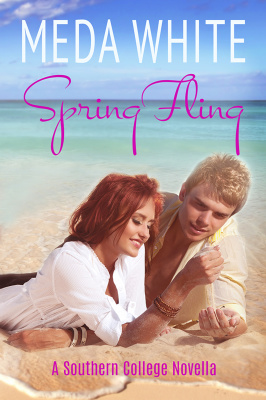 Kellyn is a good sorority girl trying not to succumb to the charms of Pace, a fraternity boy with a bad reputation. When they fake a fling on Spring Break to help their friends, they'll have to decide if they're willing to take a chance on each other.
About the Book
Kellyn Crenshaw wants to make it to college graduation without becoming another notch on the belt of a fraternity boy. A boy exactly like Pace Samson. Forced into close proximity because their roommates are dating, Kellyn sets out to prove she's resistant to his charms.
Pace never figured himself for a one woman man until he spends time with Kellyn. She's different, and he can't get her out of his mind. She's also aware of his reputation, and it may keep him from the one girl who makes him want to change his ways.
When Pace and Kellyn fake a fling on Spring Break to help their friends, Kellyn may discover she isn't immune to Pace after all. They'll each have to decide if what's between them is just a fling or if there's a chance their feelings are real.
Other Books in "Southern College Novella"