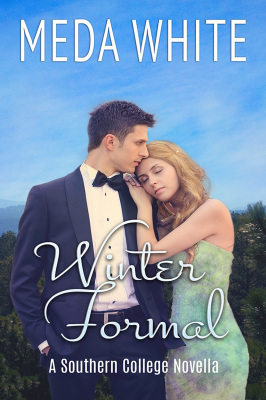 Sibba is a girl on a med-school mission when she gets pressured into tutoring Nash, an overcommitted, under enthused fraternity boy with a penchant for popping pills. Good fun turns tragic, driving them to the last place they expected: each other's arms.
About the Book
Life is going according to plan for Sibba Douglas until she gets blackmailed. Her future dream of being a doctor is threatened unless she can help a spoiled fraternity boy do well on the MCAT.
Nash Lincoln knows he needs to settle down and focus on his studies, but academics have taken a back seat to social events and he's coasting by on little sleep and lots of pills. The distraction of a tutor he's admired from afar isn't helping matters.
Substance abuse leads to tragedy and draws Sibba and Nash closer together. But it may also be the thing that tears them apart.
Other Books in "Southern College Novella"