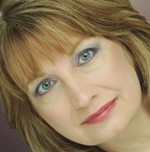 CAROL BURNSIDE: SIZZLING ROMANCE WITH HEART AND HUMOR
Carol is an award-winning author of Sweetwater Springs, a series of contemporary, small town romances with serious sizzle and a generous dose of southern charm. She enjoys a second-chance-at-love story with her husband of over thirty years. A native Texan, Carol's love of travel, coupled with a history of living in her share of small towns and metropolitan areas, gives her a broad range of settings to choose from. She admits that as long as she has her hubby and dogs with her and a generous supply of sweetened tea, she can make her home almost anywhere.
Writing as Annie Rayburn, she produces alternate reality, soft sci-fi and lite paranormal erotic romances.
Check out her website for excerpts, reviews and FREE reads!
---