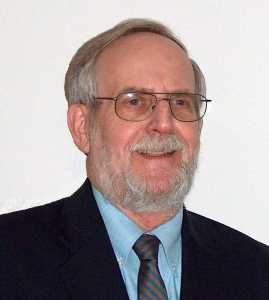 John Achor's writing assignments have appeared in a variety of local, national and international publications such as Good Old Days, Computer Pilot, The Storyteller and Writers' Journal. He enjoys writing about, "The subjects I know best: the military, flying and people I've known." After that, John says he lets a vivid imagination take over.
The first of his three careers spanned twenty years as a U.S. Air Force pilot. He accumulated over 4,000 hours flying planes from Piper Cubs to the military equivalent of the Boeing 707.
After the military, he entered the real estate industry. He joined a national real estate franchise as a management consultant worked at the regional and national levels. Those positions led him to Phoenix, Arizona, and an affiliation with a major Savings & Loan institution.
In John's words, "When the Savings and Loan industry melted away like a lump of sugar in hot coffee, I knew it was time to develop a third career." He became a freelance computer instructor, user-developer, consultant, writer and Community College instructor.
In mid 1999, John moved to Hot Springs Village, Arkansas, where he resides in the piney woods with his wife Pat and their cat, Betsy Ross.
---