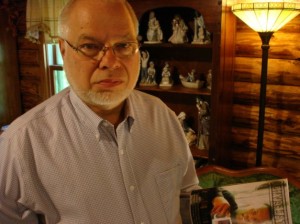 Richard Emmel earned a Bachelor of Science degree from the University of Arkansas at Little Rock, a Master of Science in Education from the University of Central Arkansas, and a Doctor of Education from the University of Mississippi. He holds Arkansas certification in the areas of science, mathematics, social studies, reading, and administration. His education career began in 1970 as an elementary principal, a position he enjoyed for ten years. After serving as an administrator, he became a classroom teacher at the junior high and middle school levels. After 42 years as an educator, he retired in May 2012. On November 26, 2012, Sharon and Richard will celebrate 47 years of marriage. Their marriage produced three sons. Their youngest son, Andrew died from cancer on April 15, 1993. A heart condition took the life of their first grandchild, Sharon. Because of his experience with catastrophic medical situations, Richard established the Baby Sharon Fund in 2003. The fund has awarded over $150,000 to help families with very sick children. He published his first book, Louisa, in 2007.
---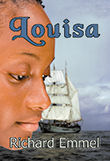 Louisa
Loosely based on the life of Black American poet, Phillis Wheatley, Louisa is a riveting story of how a little African girl was captured from her happy home by the Senegal River and sold into slavery in colonial America. How she was nurtured, educated, and rose to international celebrity as an authoress, before ultimately gaining her freedom, is a truly inspiring journey for readers of all ages.
About the Book
Having been captured from her beloved family and homeland as a little girl, then sold into slavery in colonial America, Farih Morowa (renamed Louisa Wheatley by her owners), daughter of Bewnu, Chief of the Fulani, endured great pain, sorrow, and loneliness. How she landed in a mostly kind, Bostonian household, learned to speak, read, and write English, when slaves were generally forbidden literacy, and how she became an internationally acclaimed poetess before ultimately obtaining her freedom, is a truly touching and inspiring story. Her celebrity also gains her unprecedented access to some of the most powerful people of her time, including George Washington, John Adams, Benjamin Franklin, and John Hancock.