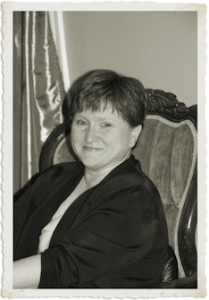 Arkansas native and Arkansas Tech University Graduate, Roberta J Gordon is the author of Gemini Witching: Elements 101. She is the mother of three and an office manager in Central Arkansas who enjoys paranormal more than most but can't get away from HEA's (Happily Ever After's). Roberta is currently working on the second installment for Gemini Witching…. Elements 202, and awaiting the 2014 Romance Novel Convention this summer. At the 2014 RNC she will be one of the judges for InD'Tale Magazine's RONE Awards for Independent and Small Published authors.. When not reading and writing Roberta enjoys hanging out with family and friends.
---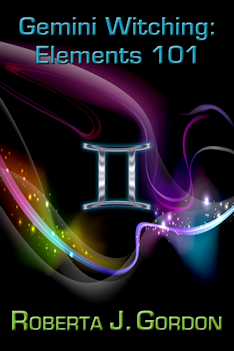 Gemini Witching: Elements 101
Samantha Carpenter and Emily Hunter join forces to learn newly discovered talents as witches after discovering the world is not as it has seemed. Fairy tales come alive as they stumble through their new found realities.
About the Book
Two strangers . . . two worlds. Strangely different in many ways, but intricately connected and destined by a force they have no control over.
Samantha Carpenter, plagued with a harmless condition according to her. . . sleepwalking. While most people wander their homes or immediate neighborhood, Sam would find herself miles away from home at her place of employment. Not only miles away, but also bypassing the security system, putting her desperately needed job at risk.
Emily Hunter, followed by a dark presence that she can eerily feel. Fleeing college to escape her pursuer, she lands in Salt Lake City where she finds a satisfying career, love and freedom from discovery. But is she safe? Her ability to sense danger comes in handy as a rookie on the SLCPD, but will that ability attract attention and be a catalyst to discovery?
Brought together by a woman claiming to be their aunt, Sam and Emily embark on a journey of self discovery that takes them to a world they never knew existed. Racing to establish their right as witches and to be Consul Members in the Realm of Lights, they struggle to accept their new reality. The Gemini Witches are propelled into a world rife with Wizards and demons as they struggle to learn how to control the elements.
With a deadline of the Autumn Equinox, they must overcome the forces threatening to consume them. When Sam is kidnapped, Emily must find a way to unite with Sam and use the only defense they possess, their untested talents. But can Emily save Sam in time and will they, together, be able to subdue the fury that surrounds them?