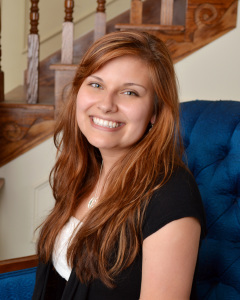 Valerie Johnston enjoys anything that involves creating. She is both a writer and an artist. She loves taking old worn-out things and making them new and beautiful. She currently resides in Northeast Arkansas with her husband, Derek. Her favorite pastimes are reading a good book and watching Netflix. Valerie has an Associate of Arts degree and is working toward her Bachelor's of Arts degree in Art Education. She painted the cover art for her book The Beast of Beauty and plans to do the cover art for all future books. She enjoys young-adult fantasy books and plans to continue to add to that genre.
---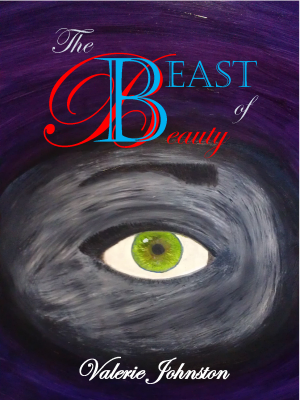 The Beast of Beauty
Everyone knows the story of the Beauty and the Beast. However, in this modern fairy-tale adaptation, the Beauty IS the one who turns into a Beast. This beauty, Adeline Jones, must overcome her fears and try to break the curse... before it's too late.
About the Book
"What's going on in there?" my father yelled.
"Nothing!" I said back. My voice was still the same.
I stood up and slowly walked toward the mirror.
In the place of my reflection, I saw what I had always feared.
I saw a monster.
What if the Beauty… IS the Beast?
Adeline Jones has had many heartaches in her young life. After the loss of her mother, she has lost all hope in herself and can't see her own beauty through all of the pain. Daniel Cotton, on the other hand, has worked as hard as he could to earn the respect of his peers, but his efforts fail. He doesn't know if he'll ever be good enough. In Holbrooke High School, both live in a world of disappointments and failure, plagued by a boy in their class named Jasper. Jasper used to be friends with Daniel, but now they don't speak unless Jasper is putting him down. However, it's Adeline who seems to be Jasper's true target. He makes her the center of attention in the worst ways he can think of just for his own entertainment. By a twist of fate, Adeline becomes victim to the curse of the beast. With the help from an unlikely source, she must find a way to break the curse. If she doesn't, the consequences are dire– and final.
The Beast of Beauty is definitely a page turner. Readers everywhere have noted how hard that it is to put the book down once they've started it. Something is always happening, making the reader want to know what's going to happen next and how it's all going to end up. It is a story about how to face your fears and overcoming them with grace. The story-line is relateable to readers of all ages. Don't miss out on this epic journey of finding yourself in a world where you just can't seem to catch a break. Order the Beast of Beauty today to add to your collection