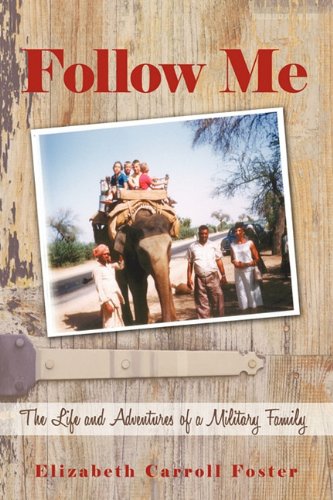 Follow Me: The Life and Adventures of a Military Family
The newlywed couple expected the event that redirected the rest of their lives.
Existing on $120 a month—the GI Bill student allowance, he joined the Oklahoma National Guard for an extra $35 a month. They lived in student housing at the University of Oklahoma when the Korean Conflict broke into full-time war June 1950. She returned to her parents, and he went to Fort Polk, Louisiana.
Soon, he found living quarters, and they were rejoined, but only from 5 p.m. until midnight when he had to be back on base. She was six weeks pregnant with their first child.
Her husband said, "If the military is going to keep interrupting my education, I will just make a career of it." She agreed, with little knowledge of what such a lifestyle would mean for a family. It took only one meeting of military wives with the unit commander's wife to inform her exactly what would be expected of a military wife. The women were told to read Army Wife, the book that laid it out.
He applied for Officer's Candidate School in Kansas. She returned to her parents. In April, 1951, their son was born, and he left for OCS three weeks later. Their daughter was five days old when he shipped to Korea for a year. He returned, two more sons were born.
The family traveled the US as new assignments were made for her Army pilot. In 1959, they stepped off a plane into hot, dust-filled air at the Karachi, Pakistan airport.
Two years later, her husband was trained as a test pilot by the Navy and they were sent to Edwards Air Force Base where he tested Army helicopters.
He retired in 1975. She and the children agreed they had an adventurous life, but one they wouldn't exchange.
 The Buzz
An Honest Look into the Joys and Sorrows of Being a Military Wife
By Charlene R.
This is a memoir of a woman who became the wife of an Army officer and pilot. As a young bride, she was clueless as to the demands that would be placed upon her. She felt ill-prepared for the nomadic lifestyle and her frequent moves from pillar to post while raising four children. In spite of that, she succeeded.
In the Preface, she writes, "Military life is hard for anyone who experiences it, whether of short duration or over many years. Yet, as difficult as frequent moves, school changes, goodbyes and long separations are, it is a life of travels to places outside of one's dreams, of making new friends, and many, many fun times. It is a life of building memories to be unwrapped and relived years later."
She recalls "We traveled across the United States, lived in Pakistan, toured in India and Italy with four youngsters and a dog … my first airplane ride was with a new baby dosed for teething. Four babies were born in five years."
Foster also observes "After twenty-five years as the spouse of a U.S. Army officer, I think I know a thing or two about military wives. They are full of grit."
She notes that military wives have much in common, regardless of the branch of service. Conditioned to be strong, they show endurance. When life gets hard, they may sit down and cry, but not for long. There is always another move to make, another house to turn into a home. And during tragedies, they share food, tend the deceased's children, and put the house in order for a grieving friend.
Foster's book includes photos which help the reader feel a connection to the author and
her family. Her story will resonate with many who have lived a life in the military.
A great read!
By Wayne C
I came across this book on Amazon and had to get it as Karachi ( my birthplace) was mentioned in the introduction. Elizabeth describes in intimate detail her life experience, following her military husband all over the U.S. and abroad. It is an amazingly detailed chronicle of her life and the adventures and struggles of a military family. Reading a personal biography is only half the fun if there are no photographs included in the book. This book has it all. A must read! A well written book.!
How To Purchase
Follow Me: The Life and Adventures of a Military Family by Elizabeth Carroll Foster is available through our bookstore.
About The Author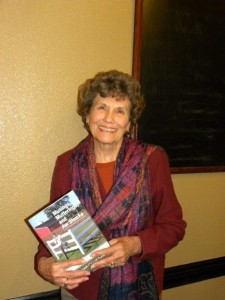 Wife of a career military officer and mother of four; Journalism degree, University of Maryland; In 1970s, Freelancer for regional newspapers and magazines in Washington, DC Metropolitan Area, regular contributor to Maryland Magazine for few years until it went defunct, Southern Maryland correspondent for Maryland Farmer; managed to get two articles in The Washington Post (Maryland Section, Feb. 18, 1988 & Mar. 3, 1988); In 1980s,Section editor @ Maryland Independent; editor of St. Mary's County Beacon; IN 2000s, author of three books: Southern Winds A' Changing, novel; Follow Me: The Life and Adventures of a Military Family, memoir; and Musings, Mutterings and Aw Shucks, short story collection; edited and published Carroll history (out of print), compiled from records' research Virginia Carrolls and Their Neighbors 1618-1800s, and North Carolina Carrolls 1600-1850.