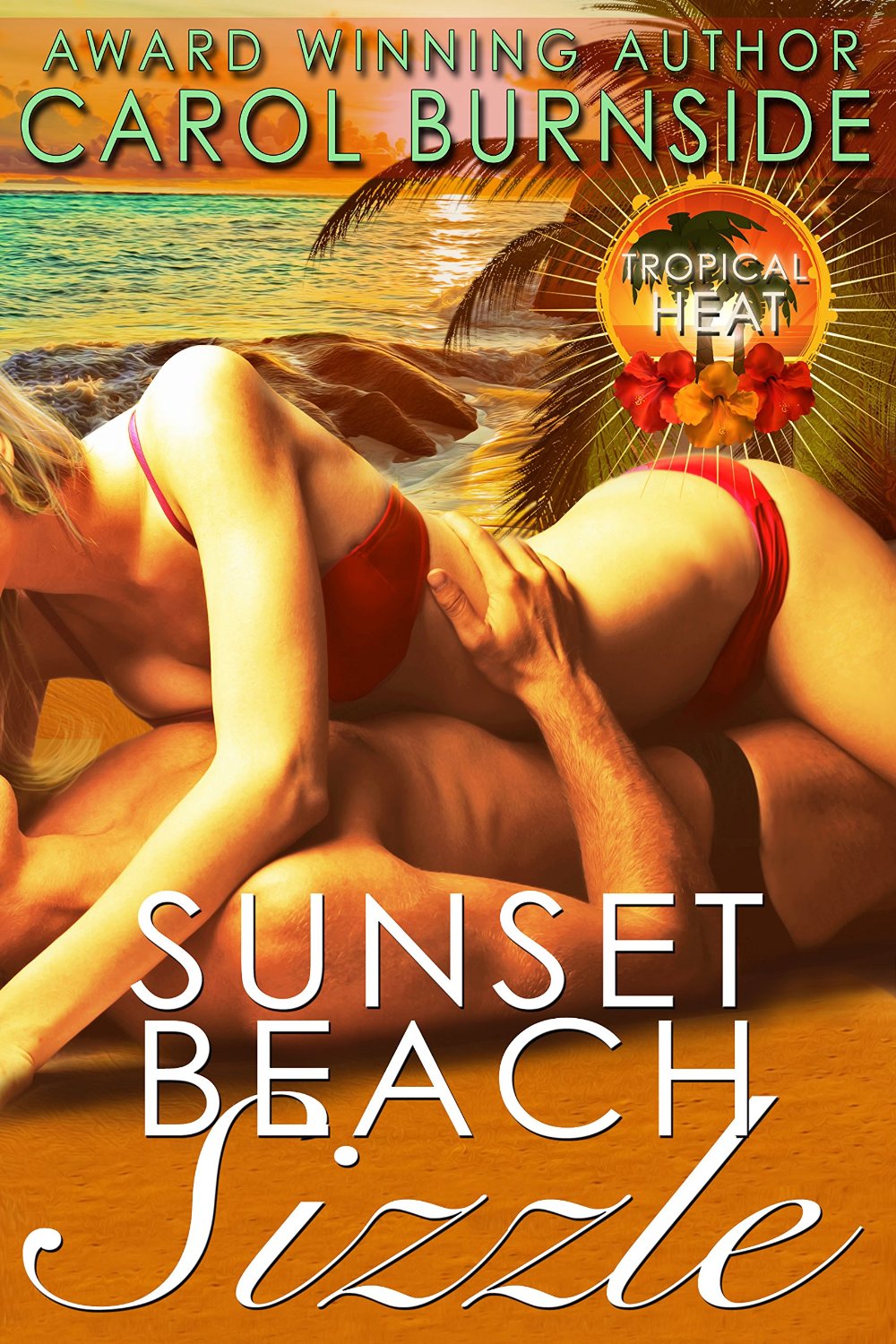 Sunset Beach Sizzle
Tropical Heat
Contemporary Erotic Romance
When their intense attraction proves irresistible in a "strictly no fraternizing" law firm, divorce attorneys Julia and Cisco find a sweet recipe for relief: a week's summer vacation on Oahu, sunny beaches and all the sex they can stand. But neither can predict the depth of feelings that grow from their increasingly sensual encounters. Cisco's plans to leave the Denver firm for one closer to his hometown in Atlanta quickly throw him into a quandary. He's falling in love and wants more, but will one week be enough time to convince Julia to give their relationship a chance?
Julia has witnessed her share of ugly, bitter break-ups, including her parents' marriage and her own with Cisco's controlling older brother. She's dismayed to discover Cisco has captured her heart with his optimism, charm and the hottest sex she's ever known. She hides her feelings while Cisco uses his full arsenal of seductive tactics to make her see that what they're experiencing together is rare and worth fighting for. With time running out, Julia must decide whether to take a chance on love and a risky career move, or play it safe and lose the man she loves.
Book Excerpt
"Have you ever thought about ditching the whole high-profile divorce thing? Maybe setting up with a partner or smaller firm somewhere?" Cisco sounded nonchalant, but his body had gone still and he'd suddenly become fascinated with lining up his flatware, side-by-side.
"Getting out from under Bruce's thumb? Oh, yeah. Some days I think about it a lot."
"So you wouldn't mind relocating or being offered a position in a smaller firm?"
"Not if it's profitable and expanding. I can't see myself working sixty-hour plus work weeks forever. At some point, I'd like to find someone normal I could share my life with."
"You see yourself married with kids?"
"It's more like I see myself in a committed relationship. Kids? Maybe. If I felt comfortable that the dad would co-parent." How did they get off on this subject and why? "Do you know something I don't? If I'm in trouble at the firm —"
"No. No. Nothing like that. I'm just throwing out a hypothetical. Asking about your dreams."
"But there is something," Julia insisted. "You said 'nothing like that,' which means there's something —"
"Julia, no." He sighed, braced a thumb against his temple and worried four fingers across his forehead. She's seen him do that dozens of times when under stress. The action didn't inspire her to relax. "You deserve reciprocal trust here, so … I'm asking these things because I've been thinking about making a move. My whole reason for coming to Denver was to have a relationship with my brother, but Bruce isn't interested."
"Seriously? The senior partners like you. I figured you for a shoe-in."
"And you know why? I'm starting to go for the jugular. Just. Like. Them." He poked the table with a stiff index finger after each word, his upper lip curled. "Kid stuck in the middle needs an education fund, but good ol' dad is pissed because he got caught with his pants down, so we've got to screw the injured party out of that money. Never mind the kid."
Call her surprised. She was familiar with the case he referred to. Cisco was so even-tempered, so courteous and professional to all the clients. Even that one. She would never have guessed he'd hated the outcome. It had bothered her some that he hadn't seemed affected, worried her that he could be more like Bruce than she'd thought.
He'd straightened in his chair, and now stared out the window, his jaw working as he struggled to pull his emotions in check. That he had such fierce passion in him excited her. She thought of other applications for that passion and sucked in an excited, audible breath.
He turned wide, questioning eyes in her direction. "Julia?"
She reached into the beach tote for her wallet, counted out a few bills and threw them on the table. "I like it when you're all fired up, Cisco. Think you can duplicate it upstairs?"
It took him a heartbeat and a blink to switch gears.
The Buzz
4-1/2 stars:
Julia and Cisco join up for a sizzling hot week of sex on the beaches of Hawaii, so they can figure out if the intense feelings between them are real, and then they'll try and circumvent the no frat rules.
Sunset Beach Sizzle is a nice read for a rainy afternoon or a snowy night. — Alberta, Manic Readers
How To Purchase:
Sunset Beach Sizzle, book one in the Tropical Heat series is available through our bookstore.
About The Author: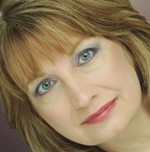 Carol Burnside is an award-winning author of the Sweetwater Springs series and writes "sizzling romance with heart and humor." Her personal second-chance-at-love story resulted in a marriage to her high school sweetheart of thirty-plus years. That experience cemented her belief in a deep and lasting love, and serves as inspiration for every romance she writes while the ever present glass of sweet southern tea keeps her energized through long hours at the computer.
Also published in short stories, Carol's novel length manuscripts have placed in numerous contests and won several, including the prestigious Maggie Award for Excellence. Her Sweetwater Springs series is contemporary sensual romance and is set in a fictitious small Arkansas town. Writing as Annie Rayburn, she produces alternate reality erotic romances with soft sci-fi and lite paranormal elements. Talk about crossing genres!
Enjoy excerpts, review snippits, and more about her sexy Crainesian characters on her website or connect with her on www.PetitFoursAndHotTamales.com.