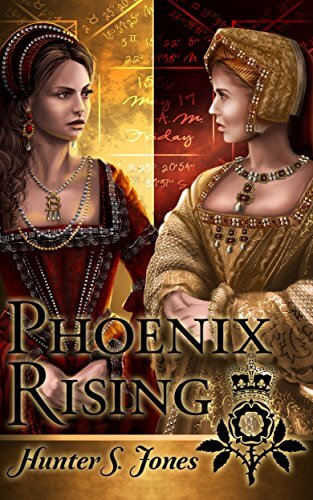 Phoenix Rising: A Novel of Anne Boleyn
Historical Fiction
May 19, 2015
The last hour of Anne Boleyn's life...
Court intrigue, revenge and all the secrets of the last hour are revealed as one queen falls and another rises to take her place on destiny's stage.
A young Anne Boleyn arrives at the court of King Henry VIII. She is to be presented at the Shrovetide pageant, le Château Vert. The young and ambitious Anne has no idea that a chance encounter before the pageant will lead to her capturing the heart of the king. What begins as a distraction becomes his obsession and leads to her destruction.
Love, hate, loyalty and betrayal come together in a single dramatic moment... the execution of a queen. The history of England will be changed for ever.
PHOENIX RISING
By
Hunter S. Jones
Chattanooga, Tennessee
May 2015
Long ago, when our English ancestress immigrated to the American colonies in the late 17th century, she brought with her a star chart, the stories it revealed, and a golden ring. My grandmother told me this, and her grandmother had explained it to her. This story has remained in our family for generations. The star chart tells the story of the last hour of Anne Boleyn and the rise of Lady Jane Seymour as predicted by an astrologer to the King of England, Henry VIII. The family legend and the chart reveal what happened in the last hour on that English morning of May 19, 1536.
The star chart is a map of the planetary movement for a particular time. It is divided into twelve segments called houses. Each house represents a different area of life and individuals within a person's life. Every house literally provides a home for the planets stationed there, giving that planet a place to manifest its energy through various individuals. According to the stars and the twelve houses of the star map, zodiac wheel, or astrology chart, as we call them today, this is how the King, the doomed Queen, and various members of their family and court spent the last hour of one Queen's life and the beginning of the next Queen's reign. As the falcon badge of Anne Boleyn began its descent, the phoenix emblem of Jane Seymour began to rise.
The star map remains in my possession, as does the golden ring. So it was explained to me and now I can reveal to you that which has been a mystery. The mystery of how that one moment in time came to be.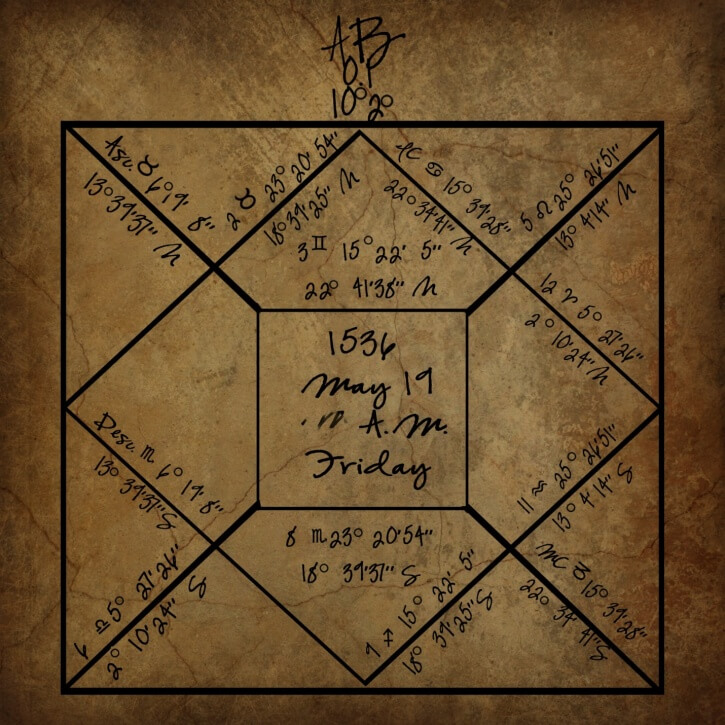 ©2015
The Buzz
"Compelling, captivating and moving."
-Claire Ridgway, The Anne Boleyn Files
~~~
"Historically accurate yet suspenseful – although we know the ending, this page-turner has many surprises."
-Dr. Beth Lynne, Editor
~~~
"An interesting look at the events of May 19, 1536 from an unexpected angle!"
-Cyndi Williamson, blogger, QueenAnneBoleyn.com
~~~
"Thought provoking, esoteric and heart wrenching." –
-R.J.Askew, blogger, reviewer, author and journalist.
How To Purchase:
You can purchase Phoenix Rising: A Novel of Anne Boleyn by Hunter S Jones through our bookstore.
About The Author: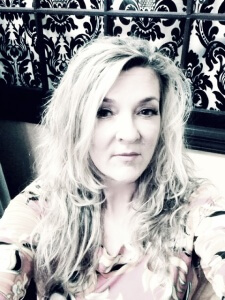 Deb Hunter writes fiction as Hunter S. Jones. Her best-selling poetic romance novel September Ends won awards for Best Independently Published Novel and Best Romance, based on its unique blending of poetry and prose. Her story The Fortune Series received best-selling status on Amazon in the Cultural Heritage and Historical Fiction categories. She has been published by H3O Eco mag, LuxeCrush, Chattanooga Times-Free Press, and is now a freelance contributor for the Atlanta Journal Constitution. She has recently been accepted into the prestigious Rivendell Writers Colony. Her arts, music and culture blogs on ExpatsPost.com are filled with eclectic stories regarding music, writing, the arts and climate awareness. She lives in Atlanta, Georgia with her Scottish born husband. Her undergrad degree is from a university in Nashville, Tennessee where she graduated with a degree in History, with an emphasis on the English Renaissance and Reformation.