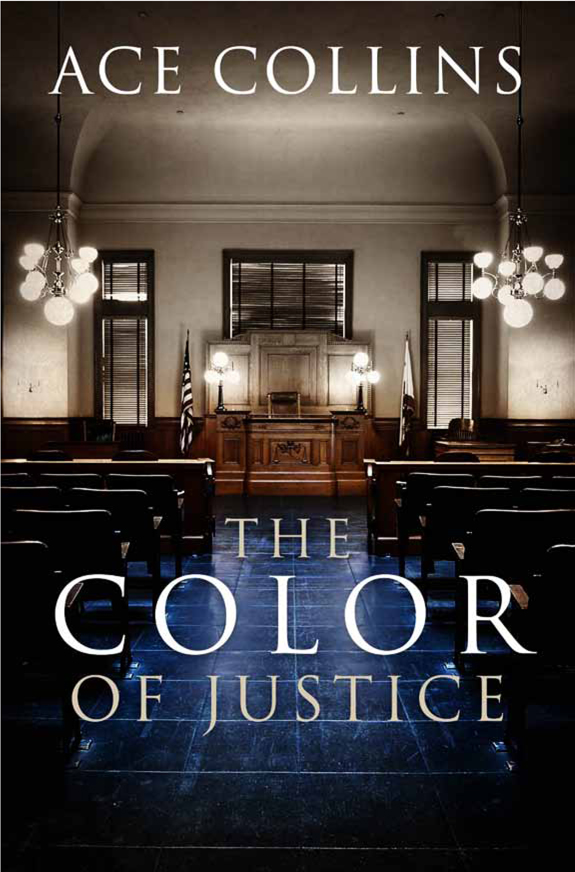 The Color of Justice
Christian, Mystery, Suspense
In 1964 Coop Lindsay has a thriving law practice in Lankston, Mississippi. When an African American maid who once worked for Coop's family asks him to defend her grandson, Martin Jennings, on charges of rape and murder, the attorney takes the case. It's a decision that divided the town, but Coop devotedly digs for facts, faces attempts on his life, fights against all odds… and wins. But a few weeks later the boy disappears and Coop Lindsay is murdered.
Almost fifty years later, Coop's grandson, Clark, returns to Lankston and to the old family home. Opening his own law practice, his first case is just as controversial as the one that ended his grandfather's life. This time the victim is African American and the suspect is white. The tables have turned, but the racial tension is just as high. Clark digs for evidence with the tenacity characteristic of his family. But even he doesn't know that this crime will reveal clues to the 1964 Jennings case and may even uncover his grandfather's killer as well—if only Coop can stay alive long enough to prove it.
Book Excerpt
Coop eased back in his wooden swivel chair, brought his left hand to his mouth and ran his thumb and forefinger over his lips. He had no way of knowing if Hattie was telling him the truth, but it was easy to tell she believed it.
"Mr. Lindsay," Hattie whispered. "I mean Mr. Coop, I ain't got no money. I don't have much of anything. It's just me and Calvin, and I pretty much spent all I had just getting him raised. But we need a lawyer, one who's fair and don't look at black skin and see only guilt. So, if you'll take this case, I'll clean your house, wash and iron your clothes, do your cooking, and take care of your kids for nothing for as long as I live. I swear on a Bible I will."
As Coop looked into the woman's bloodshot, but hopeful eyes, he recalled a sermon his father had given on the Good Samaritan. Those words were meant to wake up a community to the sinful nature of prejudice, but so many years ago the message has fallen on deaf ears. Now, a decade later, Coop once more heard the lesson, but could he embrace it?
"So will you take the case?" Hattie asked.
He looked back into her eyes. What sounded good in his head wasn't so easy in real life. He lived in Justice and there were lines not to be crossed. If he dared challenge the unwritten rules of society, there would be consequences. And his visitor knew it, just as well as he did, but still she had hoped he would somehow look past tradition and hear her pleas. And for the moment, with the two of them alone in his office, he couldn't break her heart by trying to explain why a white man in Justice couldn't betray his own kind.
"Let me visit your son first," Coop finally explained. "After I see him at the jail, I'll come by your home and we'll talk about it."
"My home?" She asked in disbelief. "White folks don't come over there unless they're collecting rent."
"I will," he smiled. "What's the address?"
"Our streets don't have names," she explained. "My home is the only light blue one onthe other side of the tracks. It is about a half mile after the pavement ends. There's a shack behind us we use for chickens. As Miss Becky's mom fired me this morning, I ain't got no place else to be, so I'll just go home and wait for you. We can sit out on the porch, so no one talks about you badly. I don'ts want to ruin your fine reputation. It just wouldn't do. No sir, it wouldn't do at all."
"It will be fine," Coop assured her. "I'll find your place and then we can discuss what we need to do for Calvin. Until then, just go home and try not worry."
She pulled herself from the chair, smoothed her dress, and nodded. With tears filling her eyes, she looked up and once more studied the man behind the desk. After a moment she declared, "You is every bit the man your father prayed for you to be. I knew him. I cleaned up your church when you was just a little child. Your daddy was a fine man. He didn't look at me like I was beneath him. He made me feel real special like I was a lady. He gave me, what did he
call it, yeah, value."
As she departed, Coop once more considered the man his father had been and the legacy he'd left. For the moment, he was not sure either was working in his favor.
The Buzz on Amazon
5.0 out of 5 stars
By Sally Balboa
This is such a scandalous book. After a while you don't really trust any of the truth' that is coming out of justice because most of it gets turned on it's ear not longer after we hear it. The Color of Justice is a slap in the face, a good slap. I promise you won't regret reading this book.
5.0 out of 5 stars
By Joan N. 
I really liked this novel. Collins has really laid bare the racial tension in the town. I really liked Coop as a character. He is a man who struggles with doing the right thing, knowing it might bring harm to his family. Yet his father's sermons ring in his ears, inspiring him to see that justice is done.
I have never lived in the south and this book is an eye opener to the prejudice that can still reside in the hearts of people. As we find out in the book, that prejudice can originate in a lie and needlessly hurt many people.
Collins has given us a well thought out plot that spans half a century and reveals the darker side of mankind, yet encourages us with those determined to right the wrong that dark side causes. I recommend it.
How To Purchase:
The Color of Justice and additional books by Ace Collins are available through our bookstore.
About Ace Collins:
Learn more about Ace through his interview and connect with him through his author page.