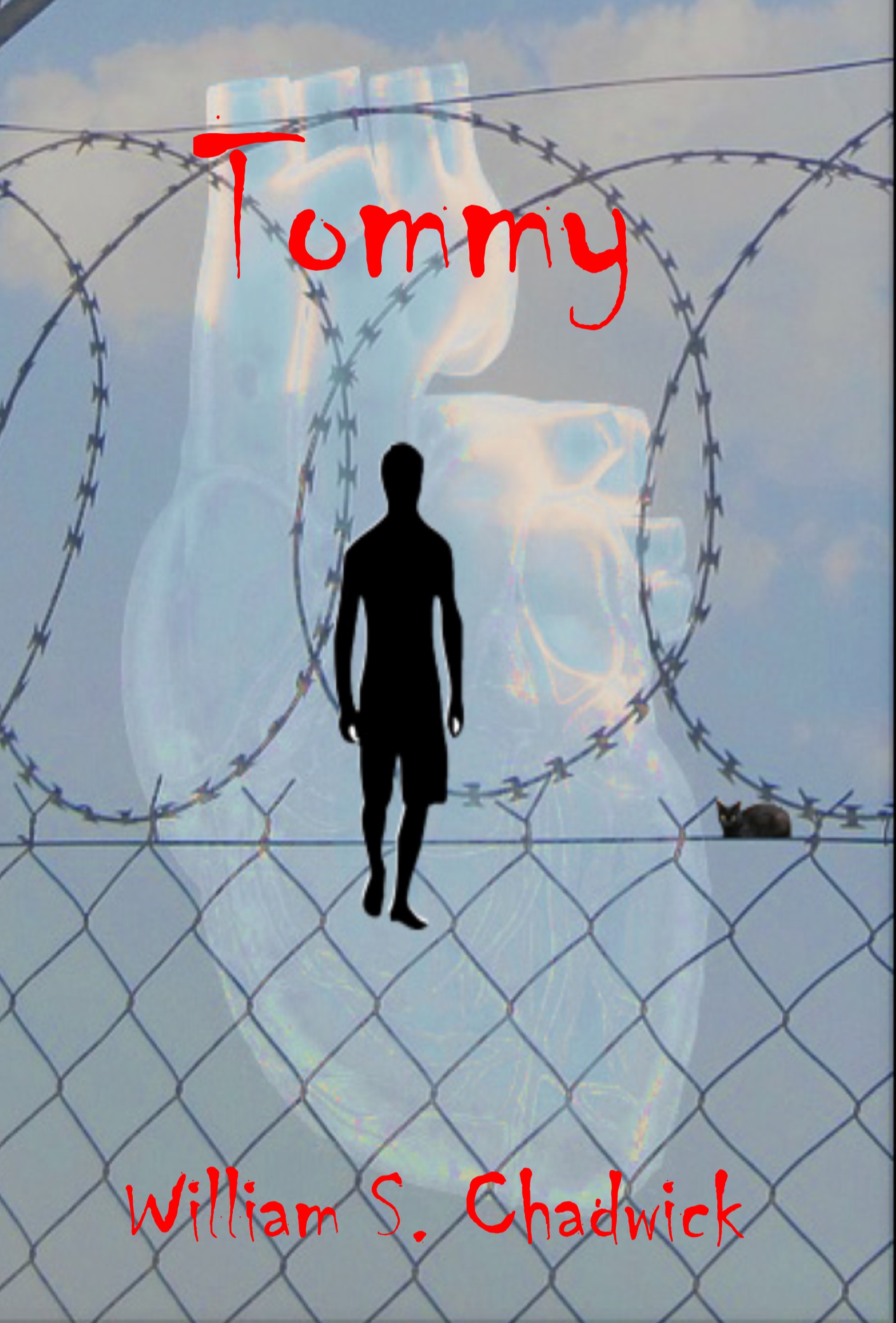 Tommy
Thriller, Suspense
January 2014
How far would you go to save someone you love? Would you go beyond the grave?
Someone would, and Seth Jameson is about to meet him.
For most folks, life is somewhat different after a heart transplant. For Seth, it would be a roller-coaster ride careening out of control, revealing secrets about his most trusted friend, a terrifying truth about his own wife, and thrusting him deep into a dark underworld he never knew existed before plunging straight into the heart of Hell, itself.
When Seth's new world is invaded by dreams of another life, bringing questions he doesn't dare ask for fear of the answers, he finds himself on the ride of his life; twisting, turning, and flipping upside-down between worlds he never knew existed.
Somewhere in one of those worlds, imprisoned by barbed wire and a snarling beast, a young boy's fate depends on these worlds coming together in one man's heart…the heart that gave Seth a second chance at life. Seth must make a decision.
Will he risk that second chance on a total stranger known only in his dreams…a young boy belonging to a bright blue stocking cap with the lime-green fuzzy ball…a young boy named Tommy?
Book Excerpt
It itched from time to time, especially when exposed to air like when he changed his clothes or took a shower. He rubbed it gently, almost afraid to put a nail to it and actually scratch. Truthfully it had been several days after the surgery before he had been able to bring himself to touch it at all. Somehow it wasn't quite so real if he didn't touch it. Besides, seeing it was bad enough. To him, it was grotesque.
He kept it hidden, even from Sarah. She'd objected, of course. At first she had objected a great deal. He knew it was just her curiosity that kept her constantly badgering him to let her see it, but he still couldn't do it. He was afraid. It wasn't rational, he knew; but he was afraid just the same. Would she look at him differently? No. Of course she wouldn't. Deep down, he knew that. But when you're a man staring at old age with a scar from a Lon Chaney movie running down the center of your chest, you wonder about things.
You wonder a lot.
So he'd kept it hidden. He let the Doctors see it when they needed to examine him. A few nurses had seen it when they'd insisted on giving him a sponge bath. Other than that, no one had peeked beneath his bandage. Not even his wife. When he got home he changed clothes in the bathroom behind a locked door, and he took to sleeping in a nightshirt. It had taken a little getting used to. He'd slept in the raw most of his life and the nightshirt was a little binding at times, but he got used to it.
You get used to a lot of things, when you have to.
He was still caressing the scar as his thoughts drifted away from him, when he saw something in the mirror. He caught just a glimpse of it. It was just a shimmer, really…sort of like a shift in focus, and only for an instant. But in that instant, he saw something that left him standing rigid and bathed in ice cold sweat. He couldn't be sure, but it looked like…
No. It was impossible. He was just tired, that's all. It had been a long and exasperating day, and he was worn out. His mind was playing tricks on him. That's all it was. It had to be. Still, he couldn't shake the feeling.
Someone else was staring back at him through that mirror.
How To Purchase
Tommy can be purchased through our bookstore.
10% of 'Tommy"s net proceeds from all sales, paperback and ebook, goes to the Intrepid Fallen Heroes Fund
About the Intrepid Fallen Heroes Fund
Since 2000, the Intrepid Fallen Heroes Fund has served United States military personnel wounded or injured in service to our nation, and their families by providing close to $150 million in support for the families of military personnel lost in service to our nation, and for severely wounded military personnel and veterans. These efforts are funded entirely with donations from the public, and hundreds of thousands of individuals have contributed to the Fund.
They have done this in the past through direct grants to spouses, dependent children, and parents of unmarried service members who were lost in the performance of their duties. From 2000 to 2005 they provided nearly $20 million in these grants. In 2005, federal legislation greatly increased benefits to these families and IFHF redirected their efforts to other benefits.
They have built, and continue to build, state-of-the –art medical and rehabilitation facilities for service members wounded in the line of duty, including:
The Center for the Intrepid: A $55 million world-class state-of-the-art physical rehabilitation center at Brooke Army Medical Center in San Antonio, Texas. The Center serves military personnel and veterans who have been catastrophically disabled, or severely injured, in the normal performance of their duties. (Completed in 2007)
The National Intrepid Center of Excellence: A 72,000 square foot, two-story facility located on the Navy campus at Bethesda, Maryland, which provides the most advanced services for advanced diagnostics, initial treatment plan and family education, introduction to therapeutic modalities, referral and reintegration support for military personnel and veterans with Traumatic Brain Injury (TBI) and psychological health conditions. (Completed in 2010)
Intrepid Spirit: In 2013 the Fund launched a new campaign to extend the care provided at NICoE to more service members suffering TBI and psychological health conditions. The Fund will build up to nine "Intrepid Spirit" centers at major military bases around the country. These centers will act as satellites to the central NIcoE facility and will allow urgently-needed care to be brought to more troops and closer to home.
Again, one of the biggest reasons William Chadwick supports this charity is their outstanding management of funds. The Intrepid Fallen Heroes Fund:
Meets all 20 of the Better Business Bureau's standards for Charity Accountability
Holds an "A" rating from CharityWatch
To learn more about this amazing charity and the programs they offer our National Heroes, clink on the link above. The men and women that serve to protect our nation deserve our very best, and so do the families that support them!
About The Author
William S. Chadwick is the author of two novels; The Rabbitry, and Rain. He grew up in northern Arkansas, steeped in the salty-sweet brine of dark Ozark folklore combined with Bible Belt Christian doctrine. He now lives in the Hot Springs area with his wife (Rose), their dog (Bella), cat (Ken), and a small green lizard that has taken up residence in their home who they have not named yet, but they would accept suggestions.
He and Rose are both former service members with the U.S. Army and National Guard/Reserves, and are strong supporters of our nation's military and veterans.