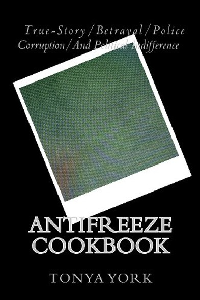 Antifreeze Cookbook
Nonfiction, True Crime
August 2013
ANTIFREEZE COOKBOOK is the harrowing and remarkable true story of a sister's love for her brother and the tragic mystery of his sudden death. Years of persistent investigation reveal the suspicious circumstances of his unexpected loss and uncover many conspicuous coincidences and dangerous negligence involving law enforcement, medical personnel and key public officials.
Book Excerpt
I walked out of that office with my suspicion affirmed, with the first hope of conclusion since my brother's unexplained death years earlier. This revelation gave me the confidence to persist in my search for answers.
Years of investigation would uncover falsified paperwork, nonstandard procedures, frightening ignorance of State Law and many conspicuous coincidences. Dangerous negligence would range from a lazy doctor to an apathetic State Prosecutor. A suspect would run across America while the heat died down—cooled by an accomplice in local law-enforcement.
There were no reliable narrators so I found a voice. Today, justice is delayed by one missing piece. There is warmth, still, in this chilling account. More than a tragedy, this story offers hope that wounds can close.
The Buzz
The book is very informative,thought provoking concerning the neglect we so often experience from our authoritative leaders ,officials in charge of our communities,our safety,our very lives.It's a sad era we live in. 5 -Star review by Margaret Swaffar, Amazon
Coming from a small town in Arkansas I know only to well the injustices that occur in small communities! It happens more than people like to admit. It its hard to say I enjoyed the book because it was such a tragic story. But yes, the book was very well written and the story was very wonderfully told. I am sorry there was no closure to this tragedy and the murderess is allowed to roam free. Hopefully justice will prevail someday! 5 -Star review by Karla Pitts, Amazon

If you like true crime stories, you'll certainly love this one. Tonya York did a wonderful job of profiling the characters, describing and explaining each story line, and raising my blood pressure. It's definitely a mesmerizing and unbelievable story! 5 -Star review by tjh, Amazon

How To Purchase:
Antifreeze Cookbook is available at:
Amazon | Barnes & Noble | Goodreads
About the Author: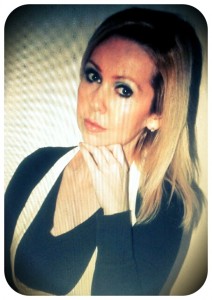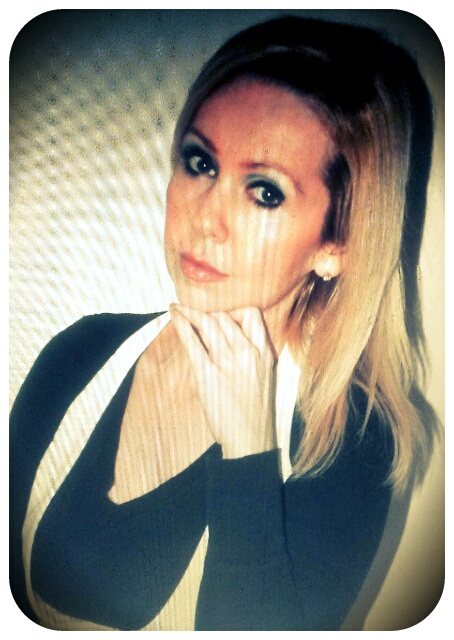 Tonya York is a writer, published author, business woman, want to be artist, lover of the Dallas Cowboys and mashed potatoes. Passionate seeker of God, new challenges and loves the quiet solitude of reading on a beach. SURVIVOR.