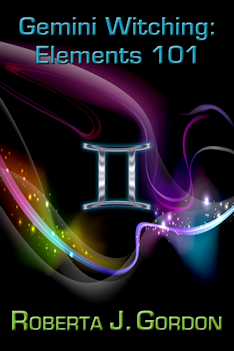 Gemini Witching: Elements 101
New Adult, Paranormal Suspense
Two strangers . . . two worlds. Strangely different in many ways, but intricately connected and destined by a force they have no control over.
Samantha Carpenter, plagued with a harmless condition according to her. . . sleepwalking. While most people wander their homes or immediate neighborhood, Sam would find herself miles away from home at her place of employment. Not only miles away, but also bypassing the security system, putting her desperately needed job at risk.
Emily Hunter, followed by a dark presence that she can eerily feel. Fleeing college to escape her pursuer, she lands in Salt Lake City where she finds a satisfying career, love and freedom from discovery. But is she safe? Her ability to sense danger comes in handy as a rookie on the SLCPD, but will that ability attract attention and be a catalyst to discovery?
Brought together by a woman claiming to be their aunt, Sam and Emily embark on a journey of self discovery that takes them to a world they never knew existed. Racing to establish their right as witches and to be Consul Members in the Realm of Lights, they struggle to accept their new reality. The Gemini Witches are propelled into a world rife with Wizards and demons as they struggle to learn how to control the elements.
With a deadline of the Autumn Equinox, they must overcome the forces threatening to consume them. When Sam is kidnapped, Emily must find a way to unite with Sam and use the only defense they possess, their untested talents. But can Emily save Sam in time and will they, together, be able to subdue the fury that surrounds them?

Book Excerpt
Sam 101
"Sam, wake up."
I know I heard it, but man I didn't really want to wake up. I squeezed myself into a tighter ball becoming more aware of the cold concrete floor where I didn't want to be. I wanted to roll over, and this all be a bad dream. I wanted to burrow under my favorite blanket and hide from the world. Hide from what I knew I was about to face… again.
"Come on Sam, Vicki will be coming in that door any minute. You know she's not going to be happy to see you here again." Thank God it was Beth who found me this time, I thought, as I rubbed my face with both hands trying to wake up. Stretching, I couldn't tell how long I'd been here this time. If hours, then how many? I remember sitting on my couch last night watching a late movie, and then nothing. I sat up leaning against the display counter that held all the food items the store carried, and then rubbed my face some more.
"Did you just get here?" I asked stifling a yawn.
"No, we've been here about twenty minutes," Beth's voice came more distant this time. I could tell without looking she was at the drive through window with her back to me.
"And you just left me here?" I raised my head feeling the stiffness in my neck now.
"Listen we both know you've not been sleeping good, so I told Dale we'd let you sleep a little longer. Vicki's on early shift this morning, too, so you'll want to get up before she comes through the door."
Trust Beth to be looking out for me, I thought, shaking my head to myself. I dropped my head again with my arms wrapped around my knees. I figured I could at least take a peek at what clothes I was wearing this time. When I caught a glimpse of denim, I let out a sigh. Oh my lucky stars. At least I was dressed.
That has been one of my bigger fears since I started waking up in odd locations. The most embarrassing one to date was waking up in the student lounge on campus in my pajamas, compounded by the fact that I then had to walk home. Luckily it had been early enough that traffic was light, and only the early commuters were entertained by my walking the streets ready for bed. Since that happened I tried to at least be aware of what I was wearing before I fell asleep. The only downfall today was I didn't have on my shoes. I was mentally giving myself a forehead slap when the bell to the front door dinged. Out of the corner of my eye I saw Beth stiffen, but she continued with what she was doing.
"Good morning, Vicki," she and Dale called at the same time.
Dale was coming out of the store room and stepped wide around me on the floor. His movement drew Vicki's attention straight to where I sat.
"What's on the floor Dale?" she asked.
I could hear her footsteps coming in our direction.
"Oh, not much," he replied.
You could always count on him to downplay any major activity. He could calm down the most irate customers, thus Vicki always wanted him working the morning shifts.
Commuter traffic in the City of Colleges was always heaviest from 6 a.m. until 10 a.m.
Starbucks had multiple locations strategically located near the on ramps for the interstate. Our
location, on Highway 65 North, was probably the busiest.
I sat there dreading Vicki walking around the counter, and I know I tensed my shoulders
thinking I should go ahead and get this over with. "Good morning, Vicki," I said with my head
still hanging.
"Sam? Are you here again?" she asked, and her tone was light.
Huh?
"Yes ma'am. I guess I am," I replied.
She came into view then with both hands on her hips. That's all I could see, not wanting
to look up and meet her eyes.
"Well, come on. I'll take you home," she said.
Glancing up I found she was checking the time on her watch.
"Beth, do you think you can handle opening until I get back? I'll take Sam home and be
right back."
"Sure. Dale and I have it all under control," Beth said, coming to stand by Vicki.
Dale joined the duo and leaned down to offer me a hand up. I took it along with a deep
breath. I knew this was too good to be true. She was too calm.
Vicki didn't say anything until she put the car into park in front of my apartment. "Sam, I
don't know what's going on, but we can't let this keep happening. This is the third time this
week we've found you asleep in the store," her voice was stern but concerned.

The Buzz

Ms. Gordon has successfully combined the reality with fantasy by showing the power of sisters when they put their minds together to defeat the dangers of their world. Excellent read. !~5-Star Review by BDI, Amazon
A well-crafted story that takes you on an unforgettable paranormal adventure as you follow Sam and Emily's road to self-discovery into a new realm of existence. A journey filled with mystery, adventure, and humor.
Roberta J. Gordon's gift for writing is demonstrated as she works her magic in this enthralling tale. Her original approach to the paranormal world pulls you in and grabs your attention from beginning to end. You won't be able to put it down once you start reading.
The characters are engaging and the story is captivating, filled with twists and turns that will keep you guessing. A must read for anyone who loves the paranormal. I anxiously await the continuation of this series. ~ 5-Star Review by J Shay, Amazon


How To Purchase:

Gemini Witching: Elements 101 is available through our bookstore .


About the Author: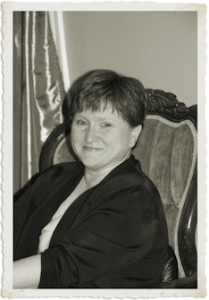 Arkansas native and Arkansas Tech University Graduate, Roberta J Gordon is the author of Gemini Witching: Elements 101. She is the mother of three and an office manager in Central Arkansas who enjoys paranormal more than most but can't get away from HEA's (Happily Ever After's). Roberta is currently working on the second installment for Gemini Witching…. Elements 202, and awaiting the 2014 Romance Novel Convention this summer. At the 2014 RNC she will be one of the judges for InD'Tale Magazine's RONE Awards for Independent and Small Published authors.. When not reading and writing Roberta enjoys hanging out with family and friends.
Facebook | Goodreads | Twitter