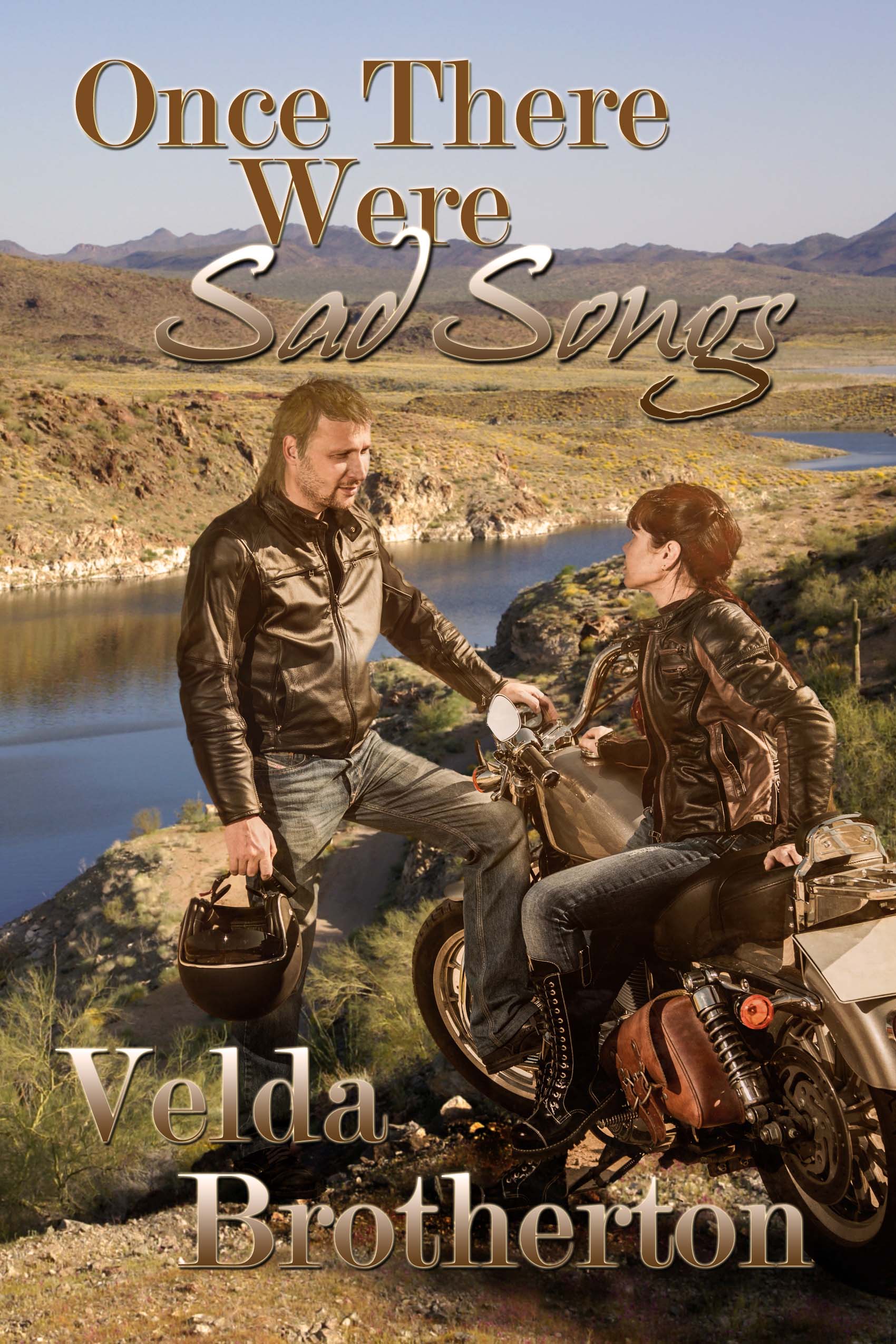 Once There Were Sad Songs
Women's Fiction Vintage
In the summer of 1985, Mary Elizabeth flees a fanatic husband and a cult-like life to search for a meaningful existence. Camped in Ouachita State Park she falls in with three scruffy motorcycle bums after one of them rescues her from some young hoodlums. That one, despite all his nightmare memories, teaches her the true meaning of love and changes her life forever.
Steven, a Vietnam vet and war hero set on the path to destruction with his buddies, never expected to find a woman whose love could help him see how to atone for his misspent life and find happiness again. But once he's found her and realized the way he must go, it's impossible to keep her in his life. Or is it?
Awards
Crème de la Crème, Oklahoma Writers Federation Conference
Book Excerpt
"Put your arms around me. There aren't any handles to hold on to. All you gotta do is hug up tight and don't look."
Terrified speechless, she followed his directions. Even his solid, leather-vested back under her cheek didn't quell the mind-numbing fear.
"Maybe you could tie me on, so when I pass out I won't fall off."
With his laughter rumbling in her ears, she hunched against him and waited for the worst to happen. But he rolled the bike slowly, gentled it over the rough terrain. It purred under her backsides like a great cat.
So far, so good. She'd almost let out her breath when he goosed the thing and it leaped forward.
About the time she felt sure she could make no sound at all, a squeal burst from her mouth. Grasshoppers, flying beetles, tree limbs, clumps of weeds, even butterflies rushed past, and she squeezed her eyes shut. Wind ripped at her clothing, making sharp snapping sounds, fingered through her hair and tore it from the clip, batted at her face until her flesh tingled.
A heady rush of exhilaration sponged away the fear. She tasted an unknown sensation, a metallic flavor akin to sheer terror but laced with a bright tartness, an expectation of something astonishing about to grab her up and race off.
"How do you like it?" The question vibrated through his back into her ear.
If she could've spoken she would have told him it was terrifying and wonderful. If she could've opened her eyes she would have done so, sure it would add to the rush. If she could've made a sound, it would have been a tremendous whoop. Eyes closed, mouth closed, arms hammer-locked around him, she rode with the wind to a place she had never been.
Hurtling along while totally blind, swaying back and forth, up and down, soon upset her equilibrium. Fed a desire to see her own death coming. Snapping her eyes open wide, she beheld scrub oak and saplings, clumps of grass and huge boulders, the narrow path on which they rode, rushing toward them, sucked in and spat out behind the monster bike.
Breathless, she uttered, "Oh, my goodness," like a child. Closed her eyes. Which was best, or worst? She couldn't say. Open they came.
Up ahead, a thicket of huge trees loomed, and she locked her arms so tightly around him he grunted.
"Oh, no. Oh, don't. Oh, slow down." Eyes shut, toes curled, butt clutching the seat, every organ in her body screaming, she ducked her head. Changed her mind about viewing her own death.
From down deep inside him, laughter roiled. He braked the bike into a slide.
"Here it comes. Don't put out your feet. Don't." She repeated the litany, knew that if she could have moved at all she'd have stuck both feet out to catch the bike as it rolled over.
The skidding machine roared and backfired, sprayed dust and debris that pecked at her face. She held her breath until she absolutely couldn't do so any longer. As she dragged in a great mouthful of grit, the bike stopped moving, its engine throbbing as if anxious to break free of the reins, continue its race toward infinity.
The Buzz
Seldom do I find a book these days that I hate to see end. Once There Were Sad Songs was one of those infrequent finds. The story was so much fun at times, so heartrending and beautiful at others. You just kept reading and hoping these two would work out the issues keeping them apart, and enjoying the story as you went. So very glad I found this book. ~ 5 -Star review by T M Simmons, Amazon
This was a novel that kept me engrossed and engaged throughout. The author's handling of a former Vietnam soldier is well done, especially when set in a period when PTSD wasn't diagnosed or named as an issue. ~ 5 -Star review by Lee Ann Sontheimer Murphy, Amazon
How To Purchase:

Once There Were Sad Songs is available through our bookstore.
About The Author: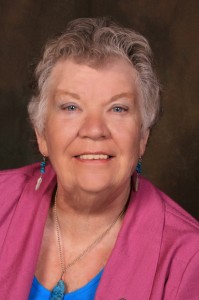 Velda enjoys writing hot love scenes in her romantic books that range from western historical romance to contemporary and vintage love stories and a new mystery series. She portrays tough women who know what they want and go after it with tenacity and courage. As for her hot heroes, they can stand up to anything. Her work is sexy, dark and gritty. Writing has been her passion for nearly thirty years, and she admits she almost has this business figured out. When not at the keyboard she likes to blend with her family of four generations, read, and watch movies.

Facebook | Twitter | Goodreads | Pinterest | LinkedIn | Website