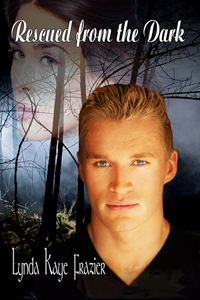 Rescued from the Dark
Guardians of Hope
Romantic Suspense
February 2013
She has no memory of their love…
Kidnapped by terrorists and sent into a drug-induced coma, FBI intern Mercedes Kingsley awakes with no memory of her ordeal—or the intimate interlude that left her pregnant. Convinced her child was fathered by her ex-fiancé, she walks away from the only man she has ever loved, determined to make things work with her ex, a man the FBI suspects is implicated in her abduction.
He knows the truth, but no one will listen…
FBI undercover agent Jason Michaels remembers what Mercy can't and those memories are breaking his heart. Forced to keep his distance from his lover and their unborn child, Jason risks his life to protect Mercy from a cell of international terrorists who have vowed to get the secrets locked in her memory, no matter the cost. Can Jason convince Mercy to trust him until she remembers their past, or will he lose her to a man who will trap her in a nightmare world of darkness from which there is no escape?
The Buzz

In Rescued from the Dark by Lynda Kaye Frazier, FBI  Counterterrorism agent, Jason Michaels is working undercover to take down one of the FBI's most wanted Irish militant  groups, which is run by The Flannigan's. But the deeper he goes, the more he finds that there is a lot more on the line than  just some gun shipments and drugs. They want Mercy—his Mercy. They will stop at nothing to get her, and he's running out of time to save her…Obviously, I really enjoyed the book. –  Taylor, reviewer
I was intrigued right from the get-go…I thought Frazier's characterizations were realistic, her plot believable and  intriguing, and her writing well done for a first time author. I especially liked that her heroes were flawed and human and, that while her villains were extra slimy, they believed in what  they were doing. That is always a sign of a good villain. – Regan, reviewer
How To Purchase:
You can purchase Rescued from the Dark through our bookstore.
About the Author: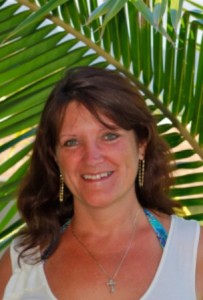 Lynda Kaye Frazier is an avid reader of romantic suspense and started her writing career with a dream. A cliche, but it's true. She works full time at a Cardiology clinic, while writing her own novels at night. She grew up in Pennsylvania, but now lives in Arkansas where she enjoys the four seasons without a long, cold winter. She has five children and three grandchildren that she adores. Other than spending time with her family, her favorite things to do are writing, reading and listening to music, but her most favorite is going to the beach. Surf, sand and a good book, her stress relief.
Facebook| Twitter | Goodreads |  Her Website