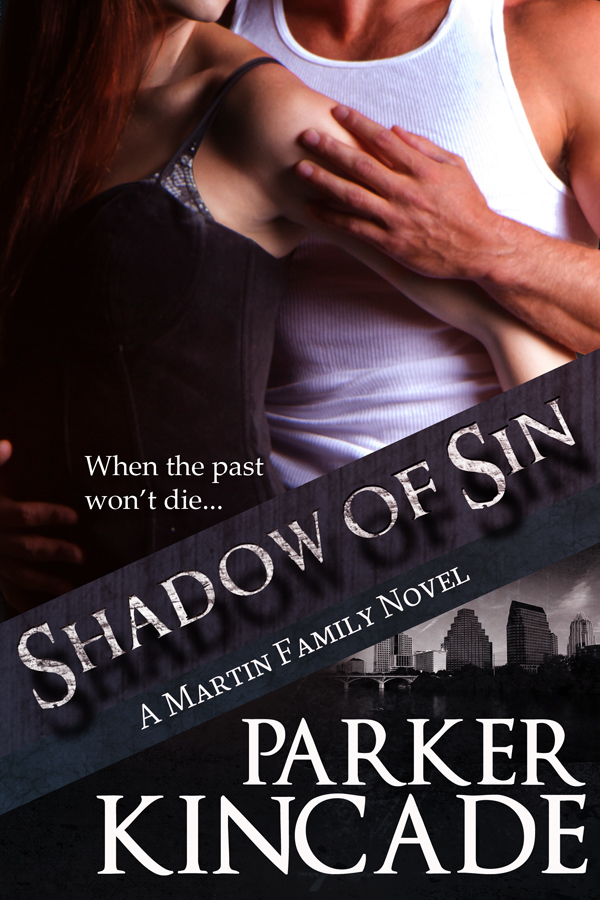 Shadow Of Sin
Martin Family, Book 2
Romantic Suspense
A man determined to protect her…
Caleb Martin is no stranger to hazardous situations. He's seen enough bloodshed to last two lifetimes. When an innocent evening takes a dangerous turn, Caleb takes matters into his own hands. If she wants his help, it's his rules, his way. Period.
A woman who won't be controlled…
When it comes to relationships, Samantha keeps things casual, unassuming. Safe. Caleb Martin is far from safe. His 'my way or the highway' attitude pushes all the wrong buttons, and she'd sworn no man would have that kind of power over her again.
A hunger that won't be denied…
Protecting Samantha from the man that stalks her shouldn't test his patience—or his control—but her smart mouth and hot Irish temper stoke the fuel of his desire. She is pure sin—a distraction he doesn't need, a temptation he can't resist.
Despite their animosity, Caleb has starred in her fantasies for years. His ruthless sensuality proves to be more potent than she ever imagined. As Caleb masters her body, Samantha must keep a tight grip her heart.
Book Excerpt
"Samantha. Look at me." When she didn't move, he crouched in front of her. He tilted her chin until she looked at him. "I don't dislike you. I need you to know that."
She offered him a sad smile. "The gesture is appreciated, Caleb. Thank you." She pulled her face away.
Refusing to let her retreat, he tucked a loose strand of hair behind her ear and cupped her face. Soft, warm skin greeted his palm. He brushed his thumb across her cheek, amazed by its smoothness. "It's the truth.

I'm sorry. I didn't mean —"
She put a finger to his lips and he barely resisted the urge to open his mouth and taste her.
"Yes, you did. And it's okay. We may not get along, but at least you've never lied to me. Please don't start now. I'm a big girl, Caleb. I can take it. And I owe you an apology. I'm sorry for not considering your feelings where Amanda is concerned."
Her touch rocked him. Revamped his desire to have her wet and screaming his name. "I'm sorry for all that." He offered her what he hoped was a reassuring smile. "I'm so used to you calling me horseman now, I'm afraid I'd never answer to anything else from your lips." Those sweet, succulent lips. "What is it about you that makes me so crazy?" he murmured.
She chuckled. "I'm too tired to fight anymore, Caleb. The best course of action would be to find the evidence I need to bury Matteo. Then we can move on."
The mention of her stalker snapped his brain back to attention. He had a job to do. Eliminate the threat and protect Samantha.
Best he remember that.
Distractions led to mistakes. He couldn't afford any more mistakes.
He forced his voice level, undemanding. "It'd be a lot easier if you'd let us help. Let me help. Trust me to take care of this for you."
Asking for her trust was a long shot. In truth, he probably didn't deserve it. But, he had to try. Needed to try. He would protect her.
"Trust you?" She seemed to consider his words. After a moment, she surprised him by nodding. "I can't promise miracles, but I'll do my best to follow your lead … until this is over."
Caleb resisted the insane urge to pump his fist in the air. "So, we have a deal then?"
She caressed her fingers over his jaw. He leaned into her gentle touch, feeling it all the way to his bones.
"Oh, now you're willing to make deals?" She looked him dead in the eye. "All right then, but once Matteo is caught and the threat against me is gone? You'll go on with your life and I'll go on with mine, and hopefully, we can stay out of each other's way. That's the deal."
She dropped her hand to her lap.
"After this, Caleb, we're done."
The Buzz


Night Owl Reviews TOP PICK, 4.5 Stars: "This story pushed all my happy buttons and found a few I didn't know about in the process."
* * *
The BookChick, 4.5 Stars: "I loved this story … Caleb was the type of alpha male hero that lands him on my book boyfriend list."
* * *
"Shadow of Sin is a sexy, suspenseful read. I'll read anything Parker Kincade writes." -Monette Michaels, author of the Security Specialists International series.
How To Purchase
Shadow of Sin, Book 2 in the Martin Family series is available through our bookstore.
 About The Author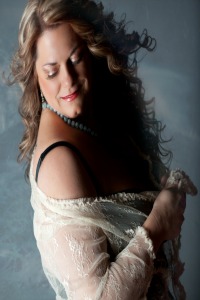 National Bestselling Author, Parker Kincade, writes edge-of-your-seat-sexy romantic suspense, hot and steamy sports romance, and erotic western romance. Her first novel, One Night Stand, won the 2013 Reader's Crown Award for Best First Book, the category of Best Erotic Romance in the Celtic Hearts Romance Writers Golden Claddagh contest, and was named finalist in the Romance Writers of America/Passionate Ink Stroke of Midnight contest.
Parker lives in the southern United States. She loves to read, play golf, spend time with her family and friends, snuggle with her beloved boxer, ice cream from the ice cream truck, and watching old musicals.
Website | Blog | Facebook | Twitter