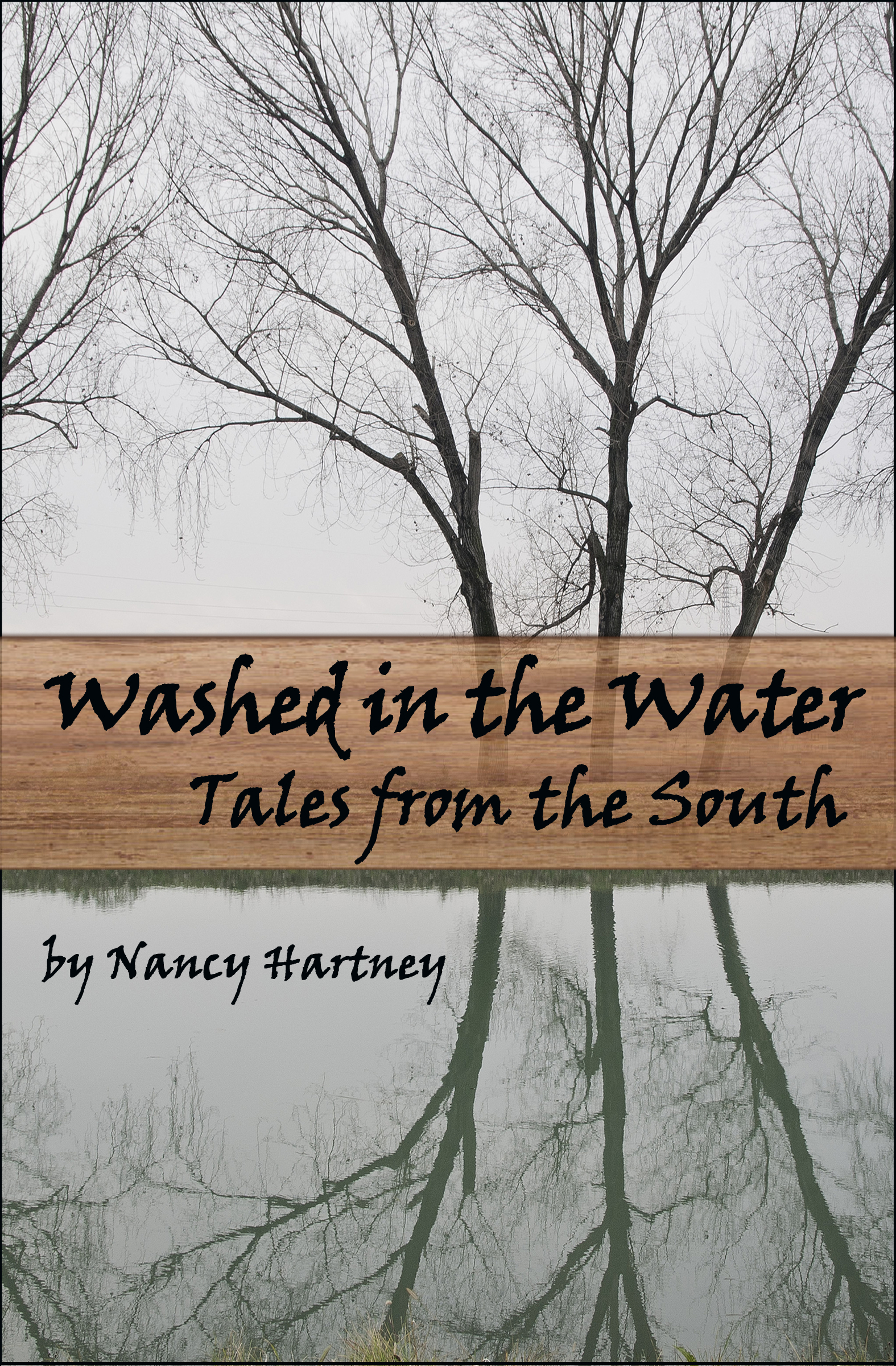 Washed In The Water: Tales From The South
Historical Fiction/Literary Fiction
Washed in the Water: Tales from the South offers vignettes of folks living the best they know how as they reach out for redemption. Set between 1950 and 1980, each tale stares at an individual as unique as the humid landscape of the South. Hard lives, daily survival, and lessons about getting on with the business of living reverberate among the characters.


More Than Fruitcake
Annually, a gathering of women and girls bake "More Than Fruitcake" for the holidays and pass on a tradition that holds dear the good and the weak in their rural community.


The Cane Grinding
Living on a hardscrabble farm, scraping by with endless days in the tobacco fields looks like Sarah's only choice. Her older sister abuses the family pecking order and unwittingly opens the door to possibilities beyond the rural community.


Washed in the Water
Lisa Dell, a pawn used by her mother, views her community with a deep and forgiving kindness. An itinerant preacher shakes her core beliefs and makes her question the power of the river to wash away sin.


Last Love
Old Leroy Jackson's passion is coon hunting and his only love a hound. During a hunt contest he must depend on a young boy, a runt dog and strangers. For the first time in his life, he must come to grips with his selfish nature.


The Fig Trees
A homely, ignored girl realizes the passion, soft and sweet as a fig, which flows unspoken between her mother and a friend. But there is a price to be paid.


The Day the Snake Got Killed
Billman and Sissy stand by while a harmless garden snake is killed. The pair learns that small cruelties often morph, grow large, and change lives in unforeseen ways.


The Stooper
In the glittering world of thoroughbreds, Mr. Alice befriends Lester Groh and finds herself repaid through unexpected actions. Who realized a cup of coffee offered more than a caffeine fix?
Excerpt from The Day the Snake Got Killed
The tiny green body writhed, exposing a pale white-yellow belly. Twisting over and over, dark eyes unblinking, it flashed a forked tongue and thrashed, helpless. The three children gawked.
Elvoy, oldest at age fifteen, had located the snake under umbrella-shaped squash leaves, snapped it out by its tail, whacked it with a stick, and flung the small form toward Billman.
The child let loose with a single high screech, whirled around, stumped his toe on a stob, and sprawled face down. Still screaming, he scrambled out of the garden on all fours. At the edge of the yard, he realized the snake had landed among green beans. Standing up, he snuffed, rubbed his skint knee, and attempted to recover his seven-year-old male dignity.
Dissolving in guffaws, Elvoy bent over and clutched his stomach. A slender, bony fellow, he sprang from a clan of white trash who survived near a palmetto hammock. His people hunted and trapped without regard to any law. They caught live rattlers and gators and sold them to gas stations and tourist courts as roadside attractions. Travelers on their way to Miami or Fort Lauderdale liked to stop, lean over snake pits or crocodile ponds, and throw empty Coke bottles, rocks, and other debris at the hapless reptiles in an attempt to incite some action.
"Chop his head off! Use this here grubber." Elvoy taunted both younger children. He grabbed a hoe propped on the fence and shoved it on Sissy. "Do it. Chop his head off. It ain't nuthin' but a snake."
"It's harmless." Sissy shook her head and backed away.
"No, it ain't. Make you sicker than a dog if it bites."
They watched the garden snake struggle. Billman, on the edge of the drama, wiped his nose and inched back cautious-like toward them.
"Do it. Do like I tell you." Elvoy's eyes narrowed. He sneered at Sissy. "You chicken. You yellow pussy chicken."
"No. I'm not going to. You're chicken. Besides, it's harmless," she said.
The tall boy pushed Sissy sideways. She stumbled, fell and scraped her hands in coarse sand. She glared at the dirty, overalls-clad figure standing over her.
He stared down and thumped a stick in his callused palm. She wiped her nose, scrambled up, grabbed the hoe, and shoved it back at him.
"Do it your own self."
"You do it." He stood splay-legged before her. "I double dog dare you to do it Miss-teacher's-pet too-goody-pants," he snarled, stained teeth practically snapping. "Do it or I'm gonna whack ya 'side yer head." He stepped toward her, stick raised.
The Buzz

". . . compelling, wide-ranging stories. Hartney brings to mind both Caldwell and Allison, but her voice at last is her own. 'Last Love' is both gritty and warm, and 'The Fig Trees' is deftly nuanced."
~ Robert Cochran, Center for Arkansas and Regional Studies, University of Arkansas
"This brief collection of stories deals with such diverse experiences as a river baptism and coon hunting while it embraces emotions of love, jealousy, and altruism. The seven southern tales contain some real gems."
~ Pat Carr, author of One Page at a Time and The Radiance of Fossils
"No better voice of the south can be found than Nancy Hartney, with her touching stories of life looked at in a most extraordinary way. Hartney writes about people we can love or despise, but most of all sympathize with and enjoy."
~ WILLA Award-winning author Velda Brotherton
How To Purchase

Washed In The Water: Tales From The South can be purchased through our bookstore.
About The Author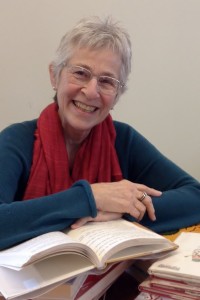 I write about the Deep South. My roots dig into the piney woods that I rode through on horseback and into the sweat-soaked hardscrabble farms. My slice of life tales chronicle a time past that is poignant, vivid and sometimes brutal. My readers stare into the eyes of people struggling with living, grasping for understanding, doing the best they know how.
My debut collection of short stories, Washed in the Water: Tales from the South, reflects a region historically peopled by eccentric characters and less-than-honest politics. But therein also dwell independent, caring and resourceful individuals.
I write non-fiction for Ozark Mountaineer, Flashback Historical Quarterly, Horsemen's Roundup, and American Iron. My short stories have appeared in Voices, Cactus Country, Frontier Tales, Rough Country, and Echoes of the Ozarks. I live in Fayetteville, Arkansas.
Twitter | Goodreads | Pinterest | LinkedIn | Google + | Website | Blog